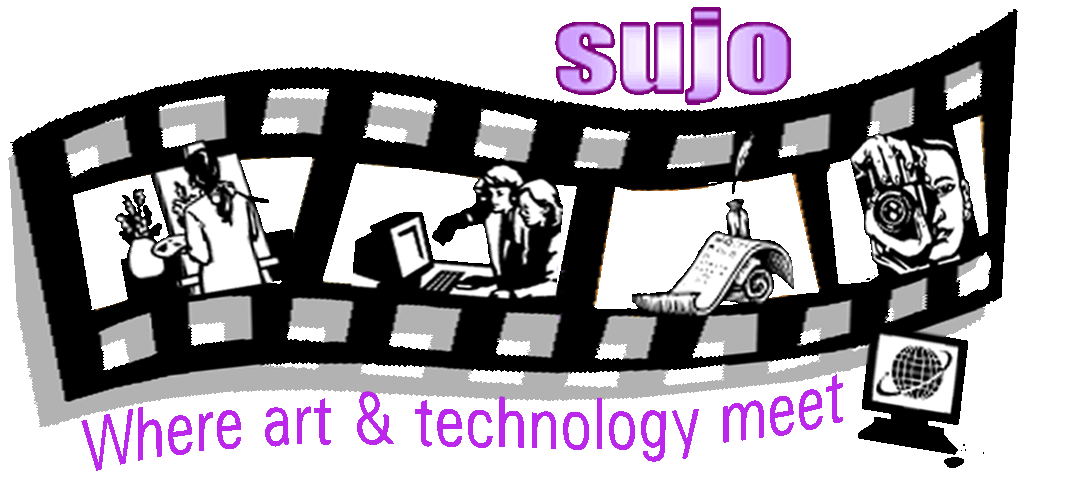 Crafting
I don't have hobbies - I have passions!

I am trying out a lot of crafting ideas that I've never had time for previously; these include: resin, book-binding, quilling, paper making; however, these are not ready for public viewing as yet, but watch this space.
What I mainly find myself doing outside of the business tasks and supporting interests, just for fun, is creating greeting cards for friends and relatives. I have a Sizzix Big Shot embossing/die cutting machine which is teriffic, I also use Microsoft Publisher to print photographs and create artwork, inner sentiments etc. Anyone who has had a go at card making will know that you cannot put a realistic price on the time and effort involved, but it's nice to make these one-of's that are personal to the recipient. I thought it would be nice to share some of my favourite creations here and perhaps inspire others to be creative. I hope you like them.
A friend was going away to study art and this was her going-away card. I've used it again for others who have an artisitic interest and it has always gone down well.
Using the easle provides a good display stand but means it needs a box rather than an envelope.
The drawn/cut out, card front was photographed against tissue to make the picture insert for the locket. Createdfor a Librarian who teaches Scottish Country Dancing appreciated the Dewey decimal classification number (for Scottish Country Dancing) printed on the skirt for the locket graphic.
A variation on the 'impossible' card - plus lots of Sizzix embossing and die cuts, finished with jewels to make a very girlie card for a sweet 10 year old.
My own photograph of a rose from a bouquet (I don't just enjoy recieving the flowers, I also takes lots of photographs!). This card for a friend's 80th birthday.
2 variations of bookmark size cards using inserts and coordinating stick-ons. Heather from my Scottish garden on the right.
Another gate die that gives a card within a card feeling. Silver card and butterly-embossed paper inner (a little change to
the more usual embossing of the card front.
My first piece of quilling - I added it to a gift box being given fr an anniversary.
Going on a cruise ship soon and celebrating in style, so this anniversary card is in the form of a tuxedo; the open card incorporates special memory photographs on the left and details of the forthcoming trip on the right. There was a lot of detail to get right here but worth the effort.
A nine piece jigsaw die offers so many possibilities! This card was for an 8 year old boy whose dad pilots this particular type of aircraft. The jigsaw starts off in a plastic zip-bag and when made up fits within the wooden frame on the front of the card. The card was a window aperture which allowed the backing for the opening to be glued in place.
A shaker card using die cuts for the jar aperture, the shaker jar is made from acetate rectangles and filled with small die cut keys in double-sided gold and silver card. The inner is printed on coordinating paper which shows through the acetate jar to give a background colour.